For Parents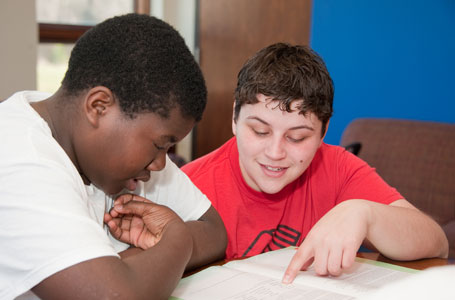 The Boys & Girls Club of Geneva welcomes you and your family to our clubs!  We hope you will become closely involved with us as we get to know your sons and daughters.
When you walk through the doors of the Boys & Girls Club, you will see young people building friendships, doing homework, working on projects, engaging in activities and sharing their thoughts and dreams with staff and volunteers.  Mostly, it looks like a lot of fun.  And it is.  What most people don't see is the intentional guidance and instruction that is part of every interaction, every game, every program and every activity – every day.
Our club joins with clubs around the globe that utilize the following approach to positively affect the lives of young people in our community. This positive affect is known as Formula For Impact.
Homework Hints for Parents
Power_Hour_Homework_Hints_for_Parents_parent_flier_1
Cell Phones
We understand that all kids have cell phones and that in today's world that is how you keep track of your kids. We ask for the kids to put cell phones away either in their pockets or backpacks with ringer off or turn the phone off 2 times when they are at the club. Between the hours of 3-4 pm is Power Hour where we have tutors from HWS college and Teachers from Geneva Schools to help the kids with homework. We would really like the kids to be able to give them their undivided attention and get their homework done. Between times 5:20 – 5:45 pm, we serve dinner and it is a time of socializing and learning the value of family dinner. We try to instill manors, respect, and social interaction into the kids. This is also the only time we get all the kids at the center in one area. This is the time that we would give announcements, awards, recognition, and so forth.  We appreciate your help and understanding in this matter and if you need to contact your kid during these times the  front desk admin will be more than happy to assist you with that.