For Parents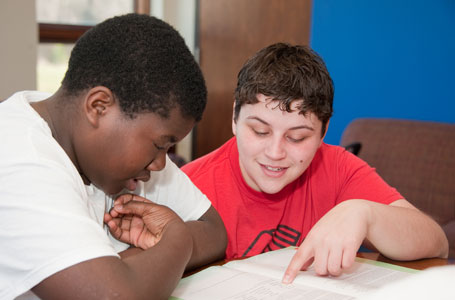 The Boys & Girls Club of Geneva welcomes you and your family to our clubs!  We hope you will become closely involved with us as we get to know your sons and daughters.
When you walk through the doors of the Boys & Girls Club, you will see young people building friendships, doing homework, working on projects, engaging in activities and sharing their thoughts and dreams with staff and volunteers.  Mostly, it looks like a lot of fun.  And it is.  What most people don't see is the intentional guidance and instruction that is part of every interaction, every game, every program and every activity – every day.
Our club joins with clubs around the globe that utilize the following approach to positively affect the lives of young people in our community. This positive affect is known as Formula For Impact.