Education & Careers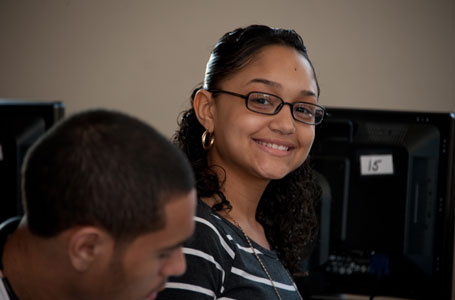 Power Hour: Making Minutes Count
Parents if we could get your help with this matter: We ask kids to unplug for one hour to concentrate on homework and getting the help they might need from tutors that are available. Between the hours of 3 and 4 pm during Power Hour we ask for phones to be turned off and put away either in pocket or backpack until homework is done. 
Power Hour: Making Minutes Count: is a Boys & Girls Clubs of America's homework help and tutoring program targeting members ages 6-18. The Goal of Power Hour is to increase academic success to better prepare club youth to enter the workforce and higher-education institutions with the skills needed to compete globally. In order to be truly college-and career-ready in the 21st century, we believe that young people must also develop "soft" skills. These soft skills include: Critical thinking and problem solving, Leading by influence, Agility and adaptability, Initiative and entrepreneurship, Accessing and analyzing information, and Curiosity and Imagination.
The new global economy requires young people to be prepared to enter the workforce with not just mastery of traditional skills like reading, language arts, math, science and social studies, but with the 21st-century skills listed above also. Youth today must be adept at making cross-curricular and interdisciplinary connections among concepts and applying new knowledge. Providing a program that meets these emerging needs is critical to positioning youth for success.
Junior Staff: Cultivating Tomorrow's Club Professionals Today
This is an easy-to-use program for Club teens ages 13 to 18. Thanks to program sponsor AT&T, this completely updated program will provide your Club staff and volunteers with tools to guide young people in preparing for a career in Boys & Girls Clubs and/or other service professions. Through participation in Junior Staff, teens will develop interpersonal skills, a strong work ethic and a sense of community engagement while experiencing on-the-job Club work. Be the Difference: Tips and Tools for Boys & Girls Club Junior Staffers is an easy-to-read booklet created just for teens to introduce them to the Junior Staff program. It is chock-full of practical tips and self-exploration activities that will help teens as Junior Staffers and beyond as they pursue long-term career goals.
 CareerLaunch®
This fun and exciting program prepares teens for the working world. Club teens 13-18 embark on a journey to explore careers, make sound educational decisions and find success in the world of work. The program, sponsored by Gap Foundation, contains 22 competency based, small-group activities that are organized into four units. Three program implementation plans are provided so Clubs can choose a plan that fits their available resources and capacity for teen programming.