Report Card to the Community: Smooth Sailing on Stormy Seas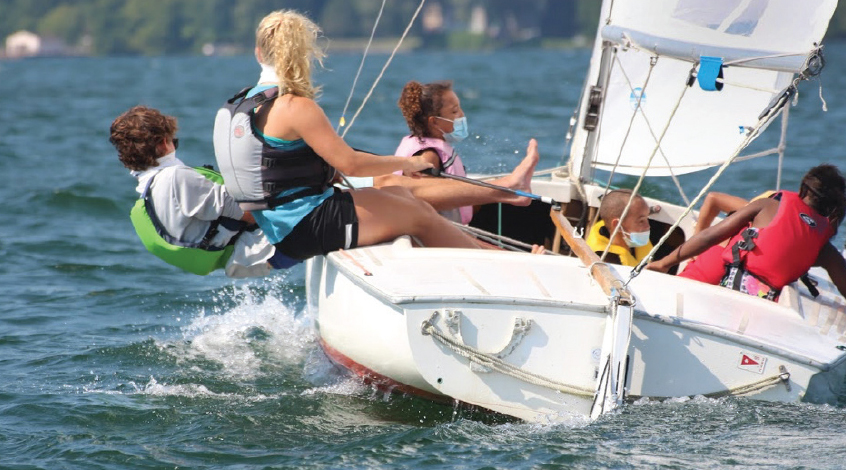 SUBJECT: Attendance. Grade A+
For a year in which Health Department rules required closing our facility for months, the staff pivoted quickly to extend programming and nutrition services to members and their families in their home. By late Spring and into Summer, we kept in touch with daily meals, focused, socially-distanced programs for small numbers of members and innovative online Academic programming. Our ice-cream parades through town, fire trucks in the lead, broke the monotony and isolation. While virtually every other business closed, we expanded and the staff soldiered on.
SUBJECT: Nutrition. Grade A+++
Working with partners at Hobart and William Smith Colleges, Sodexo, Freihofer's and Cornell University, the club responded to the virus by becoming one of the largest distributors of hot meals and groceries throughout Geneva and its rural neighbors. At the height of the crisis – which continues – we were spending $22,000 per month supporting families suddenly without paychecks and food. With community support, that effort continues. Plans to become full partners of Food Link of Rochester are near completion, assuring ongoing support for the club's and Geneva's food needs.
SUBJECT: Academics. Grade: Incomplete
The club staff and its tutor/mentor partners at Hobart and William Smith Colleges quickly developed online skills to apply to our club members in the new, hybrid educational models. This proved to be amazingly effective. However, the wrenching changes that online classes and exams brought to our club members' lives has required continued adjustments. A daily "Homework Haven" for older students is still developing and training younger students to online interactions are continuing. Integration with classroom teachers, parents and club members is improving, but remains a work in progress.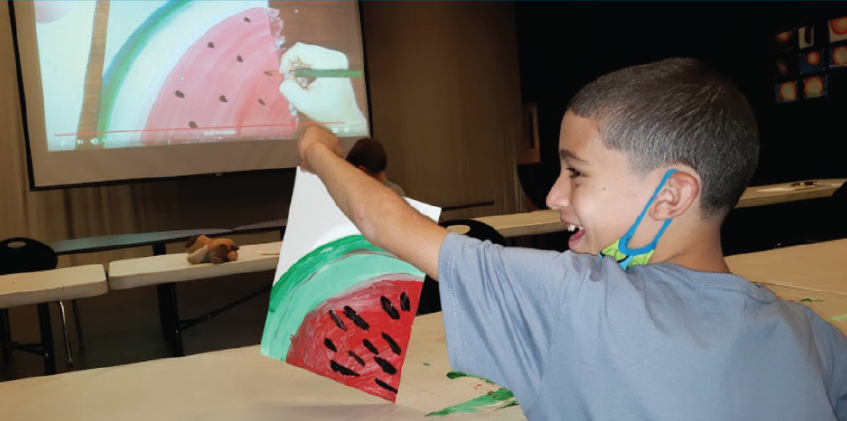 SUBJECT: Summer University. Grade B
Our key summer program was particularly challenged by the COVID-19 restrictions. Still, long summer mornings spent linking our members to school district teachers helped develop online skills. In addition, small, day-trip efforts for older students kept summer enrichment part of the effort, including Cooking Classes at New York Kitchen and Sailing Lessons at the Seneca Yacht Club.
SUBJECT: Work Training. Grade A
Despite all the COVID-19 challenges, our Junior Staff program overcame the obstacles. New program graduates moved into community employment, including five at Geneva Wegmans and others in local restaurants. Their bilingual skills and youthful energy have won praise from local employers and new teens have been flocking to the club for this training.
SUBJECT: Finances. Grade C
The virus-impacted year has challenged our finances and slowed our efforts to build an endowment. Given the community needs, it made sense to meet immediate needs and build to the future when this crisis passes. However, the fixed expenses of $150,000 yearly to maintain our facilities, continues to limit programming funds. This remains a challenge for the future.
GOAL FOR 2021
To maintain stasis through what will, hopefully, be the end of the COVID-19 crisis. Keep the budget balanced and, if possible, use our new, robust food operations to aid Geneva families, including a new effort to assure homes with newborns have adequate nutrition.
To make a gift by check, please mail it to:
Boys & Girls Club of Geneva
160 Carter Road, Geneva, NY 14456