Become a Volunteer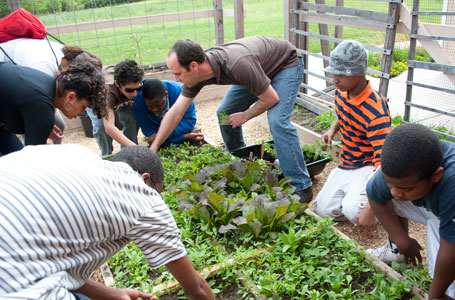 Want to feel like you are making a difference in the life of a child or adolescent? Want to share your knowledge and skill with a group of youth? Want to help a child or teen gain a sense of belonging, competence, usefullness and influence? Join the Club to Connect and Empower young people: Become A Volunteer!
Volunteer Opportunities at the Goodman Street Club
Homework Assistance
Share what you do for a living
Teach Ping Pong and Billiards Skills
Answer phones and assisting at the front desk
Decorating Bulletin Boards
Fine arts instruction/assiting in the art room
Guest presenter on safety, wildlife, cultural holidays, and any arts performance
Share a hobby
Mentor a member through Big Brothers/Big Sisters
Coach a basketball team
Volunteer Opportunities at the Teen Center
Tech assistance in theater and music production
Teach Career Launch session
Assist in group club trips, events and community service projects
Instruct Fine Arts sessions instrument or voice lessons
Mentor a child through Big Brothers Big Sisters
Coach a basketball team
Organize or assist a basketball league
Volunteer at an Administrative or Board Level
Join a fundraising Committee
Join the Board of Directors
Join a Program, Resource Development or Human Resource Committee
Give services for maintenance and building repair
These are just a few of the volunteer opportunities the Club needs to fulfill its mission. Want to get started? Click here to download a form. Email the form to Susan Tolleson at the Geneva Community Center.