Annual Dinner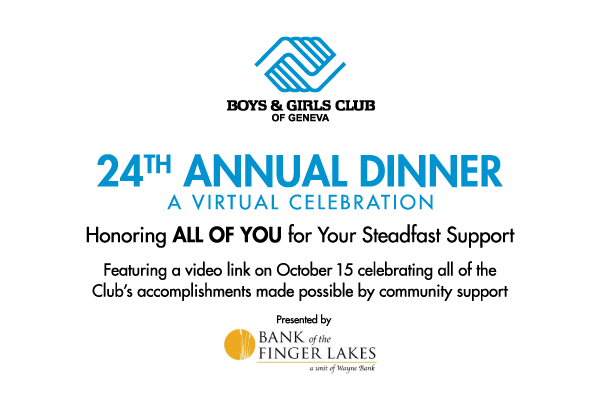 Our continued efforts to help those who need us most in Geneva come at a great cost.
We were buoyed by the support from community members early in the pandemic, but the lost revenue from our traditional fundraisers is real. We cancelled our Annual Golf Tournament and Vacation Home Raffle and write to you today to share that we will not hold our traditional Annual Dinner.
The Board felt that asking people to come together in a crowd is not safe or prudent at this time. In lieu of the traditional Annual Dinner, we're running a virtual campaign to sell 300 tickets to support the Club at the same level this event has in the past. Though we won't be serving a meal or gathering in person, we will send you a link on October 15 to a video celebrating all of the Club's accomplishments made possible by community support.
Dinner Ticket Sales
Goal 300 Tickets