Geneva native Christopher Lavin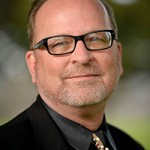 has been named executive director of Geneva Community Center (GCC) and Boys & Girls Club of Geneva (BGCC). He was most recently director of communications for the La Jolla Country Day School, in La Jolla, Calif., Lavin began work at the GCC and BGCG on Jan. 12.
"I've basically followed the sun, but I've always felt like a Geneva kid living somewhere else," Lavin said in an interview with the Finger Lakes Times prior to his return to Geneva. "I always came home. I have family there. Some of my best friends are my former professors at Hobart. I always considered Geneva to be home, and I was just away."
In his role with La Jolla Country Day School, Lavin created year-round marketing campaigns and increased applications and enrollment. He was also founding editor of La Mesa Today. Previously, Lavin served in a variety of positions with the San Diego Union-Tribune, including general manager of arts and entertainment, senior editor and general manager. He also worked as a reporter for the St. Petersburg Times before moving on to assistant managing editor/world for the paper. Prior to moving out of New York, Lavin worked for the Finger Lakes Times and then the Rochester Times-Union.
He earned his B.A. in Anthropology from Hobart College, having received a scholarship from Geneva Scholarship Associates. Lavin has won awards for writing and marketing. Additionally, he is a contributing author to "Iroquois Land Claims," published in June, 1988.
"He was, right from the beginning, so interested in the position and so interested in what was going on with the center and the Boys & Girls Club," Chair of the Boys & Girls Club Board of Directors Jim Gerling is quoted in the Finger Lakes Times. "He had this great enthusiasm for it [and a] great appreciation for what it is, but also seemed to very easily and very quickly share a vision of what he thought it could be in the future."