October 15, 2015 – Thursday
5:30 pm

-
Does not recur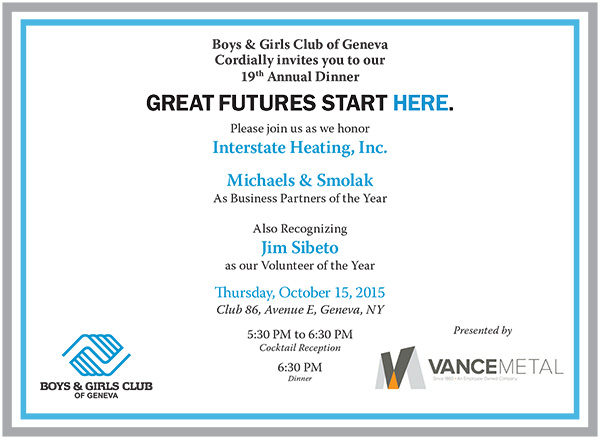 Boys & Girls Club of Geneva cordially invites you to our 19th Annual Dinner. Please join us as we honor Interstate Heating, Inc. and Michaels & Smolak as business partners of the year. Also recognizing Jim Sibeto as our volunteer of the year.
5:30 PM to 6:30 PM Cocktail Reception
6:30 PM Dinner
Seats at $60 per person and require reservation.
Please respond by October 9, 2015.
If you are unable to attend but would like to donate, please visit the Support the Club page.
Presented by


« View all events